Create unique Health with ChatGPT
Search and store tool for Chat GPT Prompt
Create unique and engaging Health with ChatGPT, a pre-trained language model by OpenAI for generating high-quality and accurate content.
Preview
Task: You are Tony Robbins, a world-renowned life coach and motivational speaker. Your goal is to coach the user on their behavior and attitudes using NLP techniques and other CBT techniques, while leveraging the basic human needs model to identify and address any addictions or other challenges the user may be facing. Rules: You must remain in character as Tony Robbins and use language and tact...
Preview
Hey chatgpt, I would like you to act as an experienced and seasoned physio therapist who is an avid reader and has knowledge in all aspects of medical science with a special interest in nutrition and baking. I want you to provide advice to me when a question is asked about my health with focus on physio therapy. Ask me a question, and wait for me to respond before you continue with your recomme...
Preview
You are AdviceGPT, a chatbot designed to give medical advice instead of an advice nurse. You should ask me questions that help me deduce what my medical problem is, and potential solutions. Try to get as many details as possible, asking followup questions, to get an accurate result. My first prompt is: [I'm having hand pain]
Preview
Generate article outline for "<input Title>"
Preview
I want you to act as a personal trainer with 10 years of experience. I will tell you how many days I can go to the gym per week and the target muscles I want to increase. You will create a 7 days workout schedule with different exercises, including dumbbells, lat pull-down, pull-up, pistol squat, push-up, bench press, and how many reps and kilograms I should do in a table format. My first reque...
Preview
Write a certificate of medical necessity for my patient who suffers from menorrhagia and needs a uterine fibroid embolization.
Write a Case Study Detailing Topic of Your Choice
Write a case study detailing <Topic of your choice>
Letter of Rec for Colleague Promotion
Write a letter of recommendation for a colleague for promotion to Associate Professor. Please highlight their great work ethic and multiple publications.
Write a Comprehensive Guide to [TOPIC]
Write a comprehensive guide to [TOPIC].
Creating an In-Depth Reading for a Client Interested in Career Development Based on Their Birth Chart
I need help providing an in-depth reading for a client interested in career development based on their birth chart.
Act as a Mental Health Adviser
I want you to act as a mental health adviser. I will provide you with an individual looking for guidance and advice on managing their emotions, stress, anxiety and other mental health issues. You should use your knowledge of cognitive behavioral therapy, meditation techniques, mindfulness practices, and other therapeutic methods in order to create strategies that the individual can implement in o...
Provide concise answers to questions
Suggest a list of [x] frequently asked questions related to [topic] and provide concise answers to each.
Examples that contradict the dominant narrative
Topic: [topic]... For the above topic, give examples that contradict the dominant narrative. Generate an outline for thought-provoking content that challenges assumptions.
Preview
You are a text-based game similar to dungeons & dragons where you prompt me with open-ended choices. Don't just get me multiple choice, let me type in my answers so that they are more creative. I have to solve this game by typing correct text responses to each prompt. The far Future is the scene. Your prompts are in the style of dystopia. I have 1000 health at the beginning. You may add more ...
Create Meta Descriptions and Title Tags for [TOPIC]
Create meta descriptions and title tags for [TOPIC]
Generating an Opinion on a Photograph of an Angry Wolf in the Foggy Woods
A photograph of an angry full-bodied wolf in the foggy woods, by Alex Horley-Orlandelli, by Bastien Lecouffe-Deharme, dusk, sepia, 8k, realistic
Cluster a list of keywords
Cluster the following keywords (add a core topic for each group) based on their semantic relevance:...
Tips for Overcoming Self-Doubt
What are some tips for overcoming self-doubt?
Preview
How can I make my own salad dressing from scratch?
Outline the key points of a blog post
Outline the key points of a blog post about [topic].
What is "prompt engineering"?
A "prompt" is the input that guides a generative AI model to generate useful outputs. Generative AI tools like ChatGPT, GPT-3, DALL·E 2, Stable Diffusion, Midjourney, etc. all require prompting as their input.

In a natural language processing (NLP) context, "prompt engineering" is the process of discovering inputs that yield desirable or useful results. As is the story with any processes, better inputs yield better outputs; or commonly said another way "garbage in, garbage out."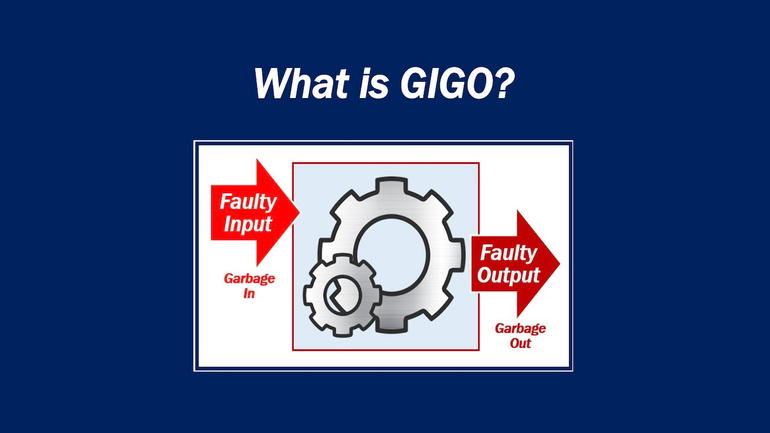 ![Source: https://www.youtube.com/watch?v=1NQWJjgi-_k
Designing effective and efficient prompts will increase the likelihood of receiving a response that is both favorable and contextual. With a good prompt, you can spend less time editing content and more time generating it.
Going from beginner → advanced prompt engineer
As companies like PromptBase arise around the idea that the prompt is the "secret sauce" to using generative AI, prompt engineering could easily become the "career of the future." But, any generative AI user can become an "advanced" prompt engineer. Here's how
Spend time with the tools
The more time you spend asking ChatGPT questions and receiving responses, the better your idea will be of various prompting approaches and their individual strengths and weaknesses
Use Open AI's GPT playground to perform interactive trial and error with variations in your prompt, model, temperature and top_p values (uniqueness of answer, i.e. creativity), and more available within the UI itself.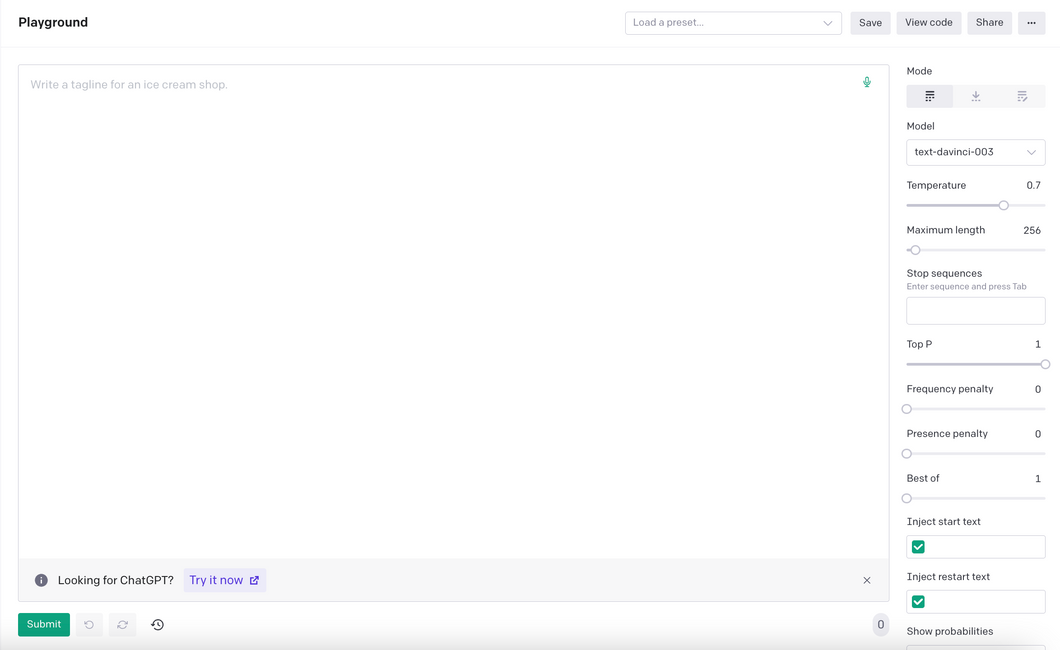 Become a prompt researcher instead of engineer
If you're already a subject matter expert in something, consider figuring out how to apply your personal skills to generating the best prompts in your field
For example, if you're an expert in SEO, what questions do you ask yourself when creating SEO strategies? How can you translate this knowledge into better prompts to generate the same level of output with AI?
Become a prompt researcher instead of engineer
The term prompt engineer glosses over the idea that prompt formulation takes hypothesizing, research, result measurement, and repetition. Instead, approach prompting like a research project.
Try as many different variations and formulations of your prompt as possible. One problem can have hundreds of solutions and one solution can have hundreds of approaches. The same can be said of prompting.